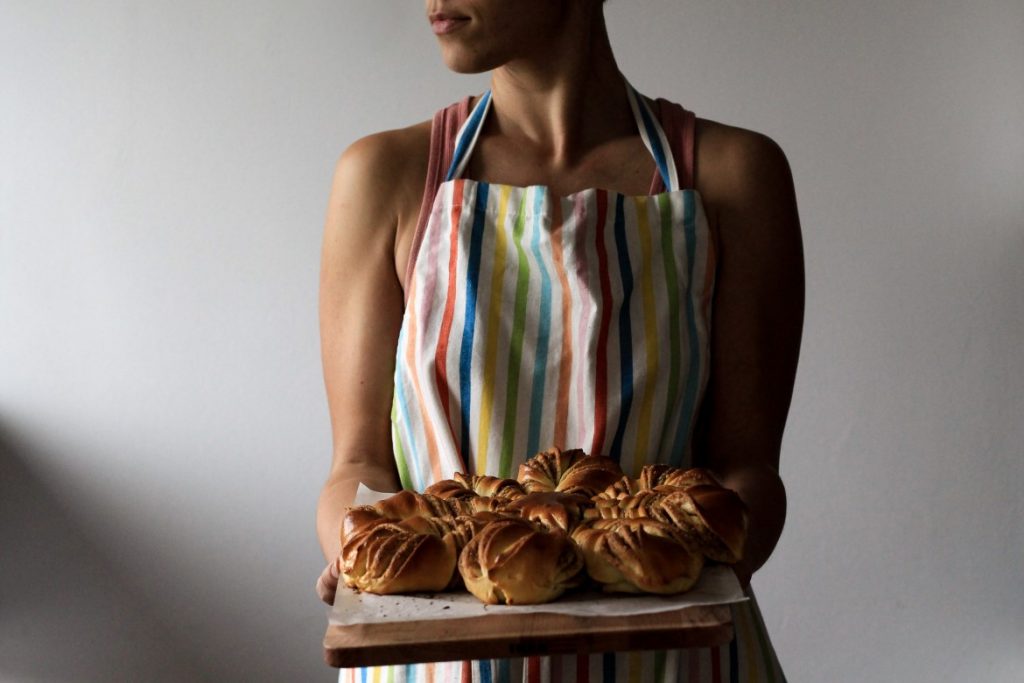 A few years ago, a relative of mine ordered her wedding cake from a friend who operates a home baking business. Once the wedding festivities were over, the cake was brought back home. Armed with spoons, a few of us gathered around the cake promising to nibble just around the corner of this delicious 3-tier dark chocolate cake with chocolate frosting. Now, there is custom where the wedding cake is frozen and taken out for the couple's 1st year anniversary. While this bride and groom were all for freezing the cake, in a matter of half an hour the entire cake was devoured, down to the last crumbly bit. Now, I could go on about the virtues of home baked custom cakes but instead, I would love to turn the spotlight on the people behind the scene- the home bakers.
This incident with the wedding cake was my first introduction to the world of home bakers. Since then I have met and worked with quite a few fabulous men and women who have turned their passion for baking into a business venture that caters to occasions like weddings, birthdays, anniversaries and festivals. It was not an easy decision for any of them since factors like availability of ingredients, power consumption, pricing strategy, skill, time and effort had to be taken into consideration. More importantly, it took courage.
I hope you find inspiration as you read the stories of a few home bakers that BakeHoney has been privileged to partner with. With International Women's Day around the corner, it seemed like a good opportunity to introduce some of these wonderful women entrepreneurs. 
For tips on how to start a home baking business, check out our blog post named go pro with Baking
Deepti Kumar- Noida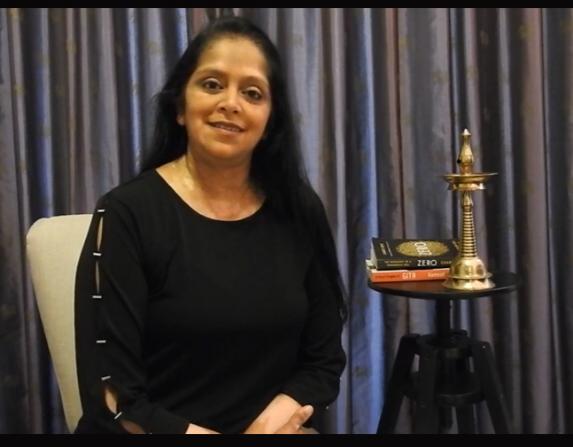 Deepti is the proud owner of Eat Cake with Deepti that is based out of Noida. A quick glance at her Facebook page or her Instagram profile gives you a glimpse into the variety of custom cakes, cookies, and chocolates that she specializes in. As a testament to her creativity, her page features a Chocolate Ganesha that can be immersed in milk and served as a delicious Prasad. A rather smart way to combine food and traditions.
Speaking to her at Let's Bakeup, an event organized by BakeHoney at Noida, we were able to understand her background a little better. Deepti was first drawn to this industry by the versatility it offered besides her creative energy and love for anything sweet. At an early age, her mother's meticulous style of cooking inspired her to experiment with baking and presentation styles. Her biggest source of inspiration is her children whose simple curiosity prompts her to try different flavor combinations. And the results can be seen through her work.
Deepti's first big break came from a family member. The order was for a cowgirl themed cake that weighed six kilos for about 200 people. Starting with friends and family, she slowly expanded her business as her credibility as a baker grew. As with any working professional, she has had to balance work and family interests and face the challenges of breaking into a highly competitive market. 
What is truly inspiring about her journey is her willingness to work hard, her desire to up-skill and to better herself from the last order. Her advice to fellow bakers sums up all that she embodies- "Do what your heart says". 
With BakeHoney's community of home bakers, she hopes to build on her support system and take her business to new heights. And, we can't wait to see what new dishes she comes up with.
Follow her on Facebook at https://www.facebook.com/Eatcakewithdeepti/ or on Instagram at https://www.instagram.com/eatcakewithdeepti/
Harsha- Handmade Happiness by Harsha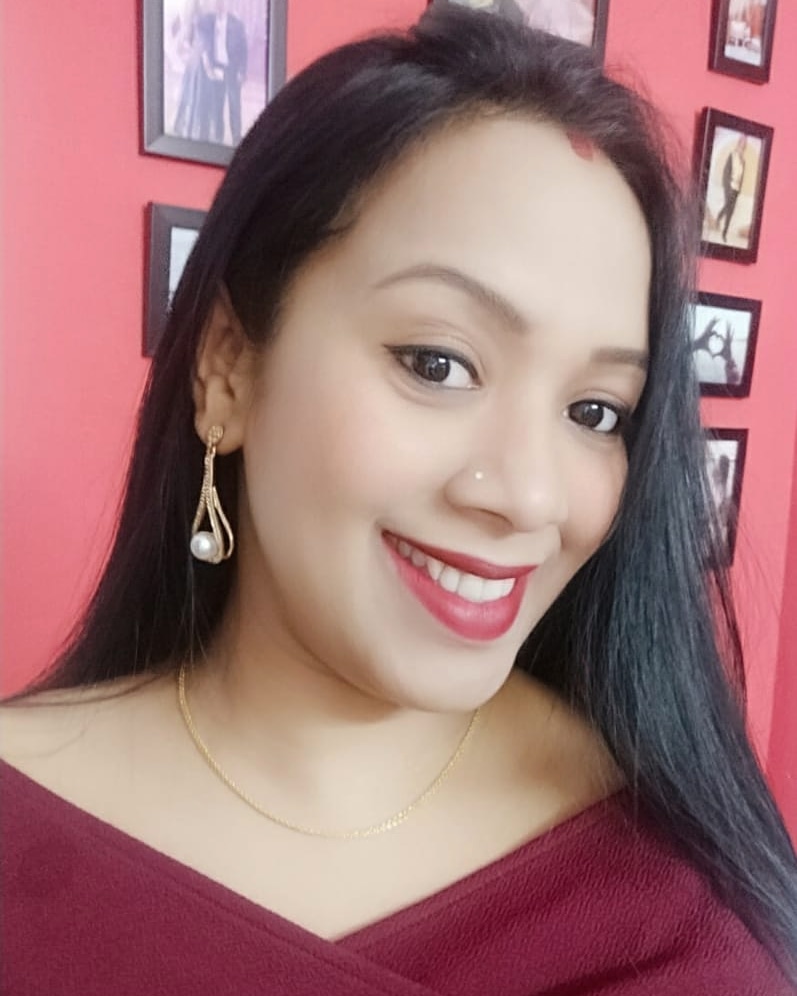 Harsha, the proprietor of Handmade Happiness by Harsha, is a self-taught baker who has been in the business for the past 5 years. Her creativity and passion for baking can be seen in the stunning designs she has put up on her Facebook and Instagram accounts.
 As a young girl, she was inspired to take up baking by watching her mother make simple, yet delicious cakes for the family. Although her first cake was less than perfect, the support and genuine appreciation from family members gave her the confidence to try again. Over time she perfected her skill until she was confident enough to start her own home baking business. Her parents and best friend, Saumya, were strong pillars of support as she began this journey. With constructive criticism from her husband, Vivek, she was able to finesse her craft. Now she specializes in eggless cakes and fusion desserts among other things.
Besides creating fabulous cakes, Harsha loves to pass on her knowledge to kids and adults through regular classes. As for her own growth, she hopes to have the opportunity to learn from a professional pastry chef in the future.
 Her advice for fellow bakers is something she has lived out: Practice, follow your heart, and your work will turn out well.
Follow her on Facebook at https://www.facebook.com/hhbyharsha/ or on Instagram at https://www.instagram.com/handmadehappinessbyharsha/
Kavita Gupta- Creative Cookery Classes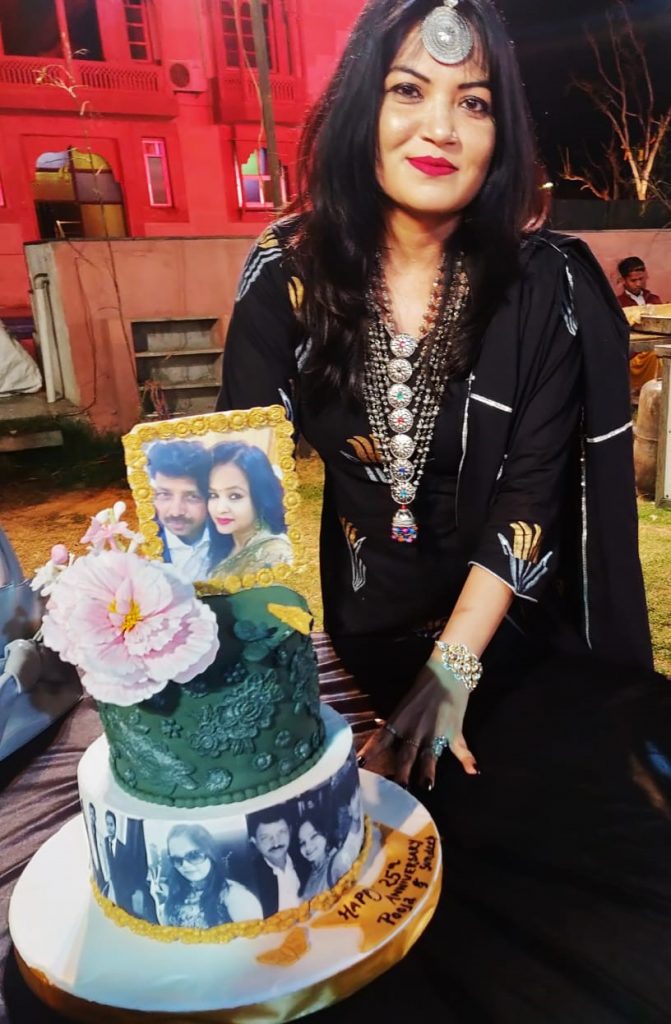 Kavita (also known as a Rashmi) is a passionate baker and entrepreneur. She is the owner of two business ventures. Creative Cookery Classes is a cooking and baking institute that started 11 years ago. While Baking Boutique is a business that began 5 years ago and deals with customized cakes and baked goodies.
Her inspiration came from a very simple place - bakeries. Her dream was to be able to bake and decorate cakes that looked as good as those on display. Over time, she worked hard to make this dream come true. Currently, she specializes in cream cakes and desserts and loves experimenting with flavours.
One of her biggest challenges was in perfecting the art of making whipped cream, especially while dealing with tiered cakes. Her second and perhaps, the most trying challenge, was to safely deliver these cakes. As she worked on overcoming these challenges, she started gaining more confidence in her abilities.
Her advice for other bakers is thought-provoking. And I quote - "If at the end of a long, tiring day of working on orders, you have a spark in your eyes and a sense of satisfaction, this is definitely a business for you. With effort, dedication, and passion you can go a long way in achieving your dreams."
Follow her on Facebook at https://www.facebook.com/creativecookeryclasses/ or on Instagram at https://www.instagram.com/creativecookeryclasses/
Khushboo Mittal- Little Chef Inside Me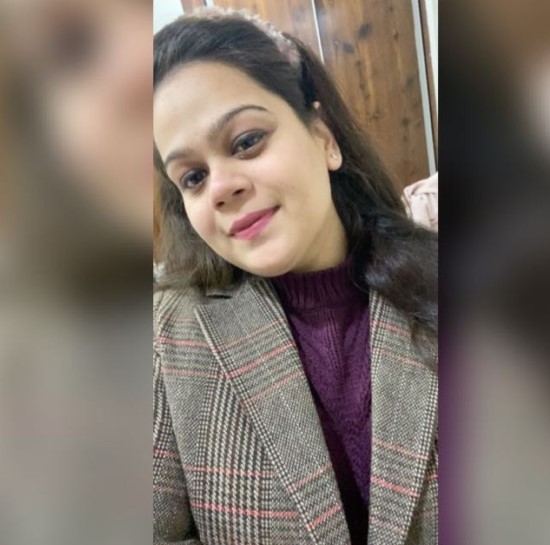 Kushboo started 'Little Chef Inside Me' at the end of 2018 and was heavily inspired by fellow home baker Minal Goel.
Her journey in the baking industry started while she was doing her graduate studies. For 4 years, she practiced baking while simultaneously working on orders for cakes from friends and family. At the end of 4 years, she launched her business, and a year later, her growth is very evident.  Besides word-of-mouth, she gets orders through social media and BNI Pioneers, of which she is a member. In her spare time, she organizes classes for those interested in the industry.
Valentine's Day was a very challenging time for her as a baker. Not only did she have to get every detail on the cakes right, but she also had to ensure that the cupcakes with icing survived long trips to their destination. Despite facing numerous challenges, she loves her work and hopes to continue blossoming as a baker.
Her advice to bakers is very unique. Be soft and spongy like cake, flavourful and flawless like frosting and bloom like a cherry on a cake.
Follow her on Facebook at https://www.facebook.com/littlechef348/ or on Instagram at https://www.instagram.com/littlechef348/
They all have their unique styles and have created a special space for themselves. It certainly has not been easy for any of them, but it is POSSIBLE. Being a woman gives them the master skill of managing all that they wish to. We salute these Women Entrepreneurs! Happy Women's Day!