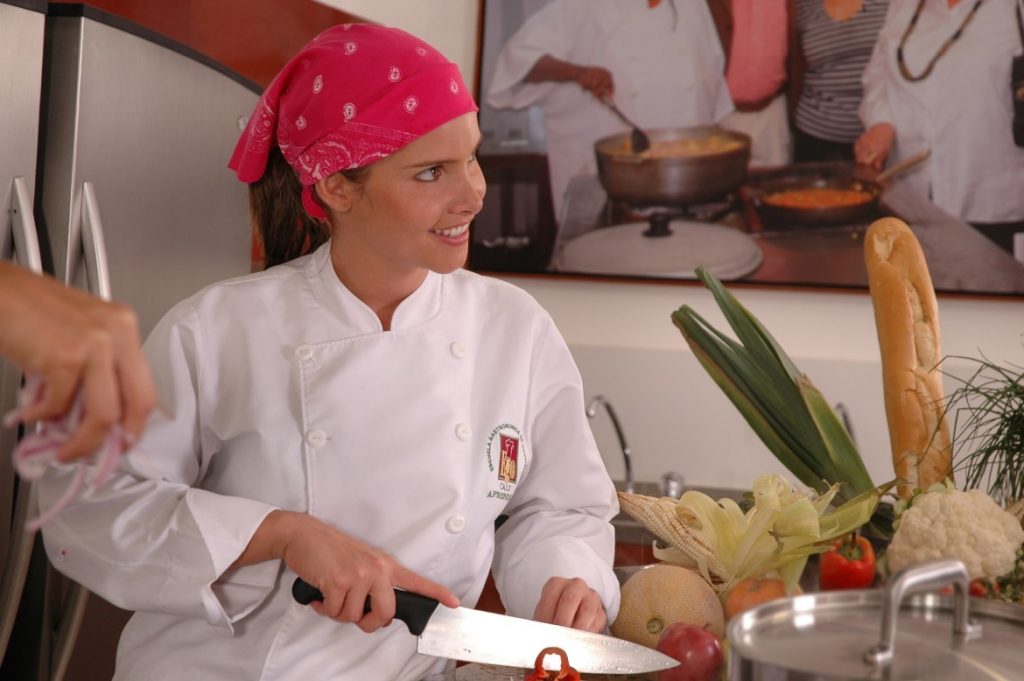 Bakeries are a delight to shop in. They have many exciting things that keep us engaged for a while. There are beautifully decorated cakes, biscuits, tasty mousse, mouth-watering patties, and what not.
There is just so much to explore at a bakery. Each bakery has a unique factor; it could be the ambience, the food, the staff, or any other good reason why you visit that particular bakery.
If you love baking, perhaps it must have hit your mind at some point to start your own venture. The entrepreneurial side of your brain must have thrown out brilliant ideas on what could be the name of the bakery, where would the location be, how much you would be working etc.
We'll go through why you should pursue your baking passion as a professional career.
Baking Industry is Growing in India
As per March 2019 report by IMARC, the Indian bakery industry is valued at about 7 billion dollars and the number is projected to increase above 12 billion dollars over the next five years!
The clock is ticking. When are you going to make your mark?
Getting Started
To start your career, we do not suggest you heavily invest in a bakery first hand. You are allowed to take things slow and at your own pace. Get started by doing a professional course from a reputed institute.
Back to College!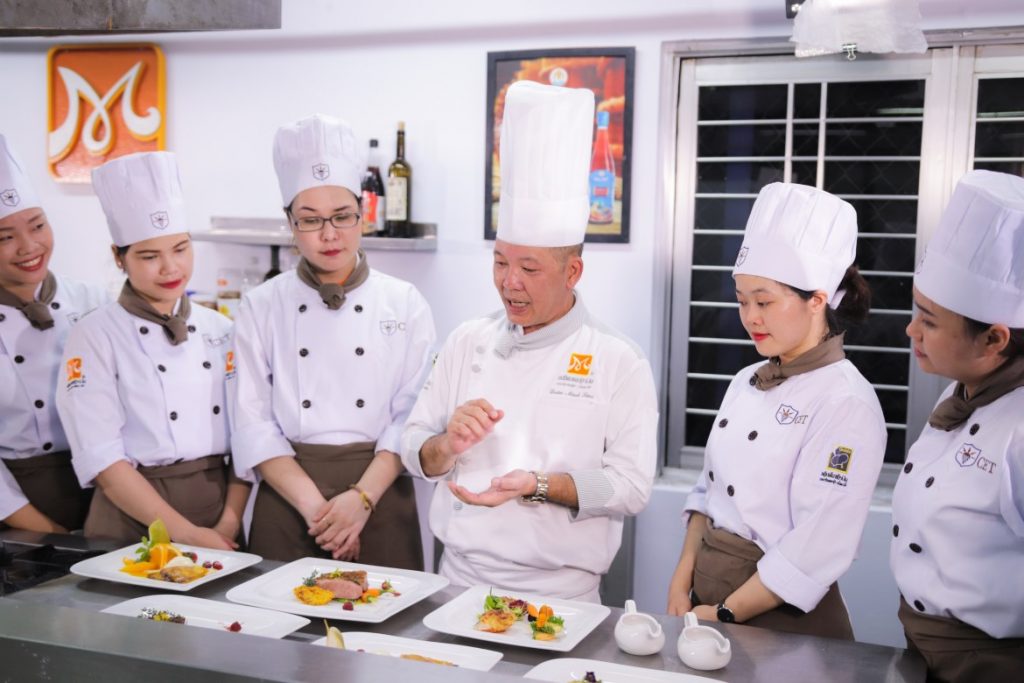 You can start by doing a professional course/diploma and taking your step in the right direction. We recommend you visit the Institute of Baking and Cake Arts official website here.
They have a bunch of courses to suit your needs, such as Professional Courses, Skill Training Courses and Hobby Courses for Domestic efficiency in Baking.
You can choose the course which will help you take your baking career forward.
There are several other reputed colleges as well to check out:
IHM, Pusa Road
IHM, Aurangabad
International Institute Of Culinary Arts, Delhi
Making the Tough Choice: Job or Being Independent?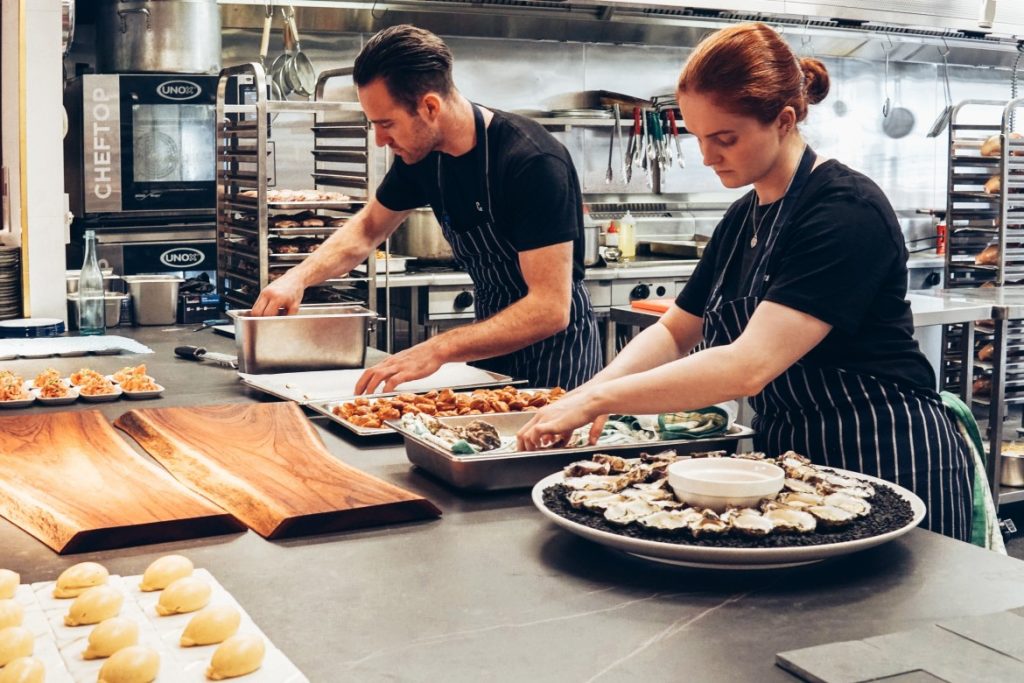 The Job Scenario
There is a reasonable requirement for young bakers out there. If you have a professional degree, you can apply and get a job at any top 5-star hotels such as Radisson, Taj etc. You can even get started by applying at cruises and seize the opportunity to bake while cruising through the sea! They have good starting packages, mostly around Rs. 20,000 and experienced bakers can even earn above 50,000!
With your degree, you can also apply for job opportunities abroad.
Next Step: Keep doing a job till retirement OR gather experience in the baking industry to quit your job and start your own venture.
The "Own Venture" Scenario
You can proceed to go ahead with your baking start-up right away, but it'll add a great value to implement your learnings from the job that you left since you'll have a good idea of the industry, how it works and how to bring the customer's vision to reality.
You can go out start your bakery, but we'll recommend you to start small. Which means, you start your venture from your home because it not only requires less amount of investment, but will also enable you to create a genuine network of people who would be your well-wishers and critics at the same time.
Considering starting from home?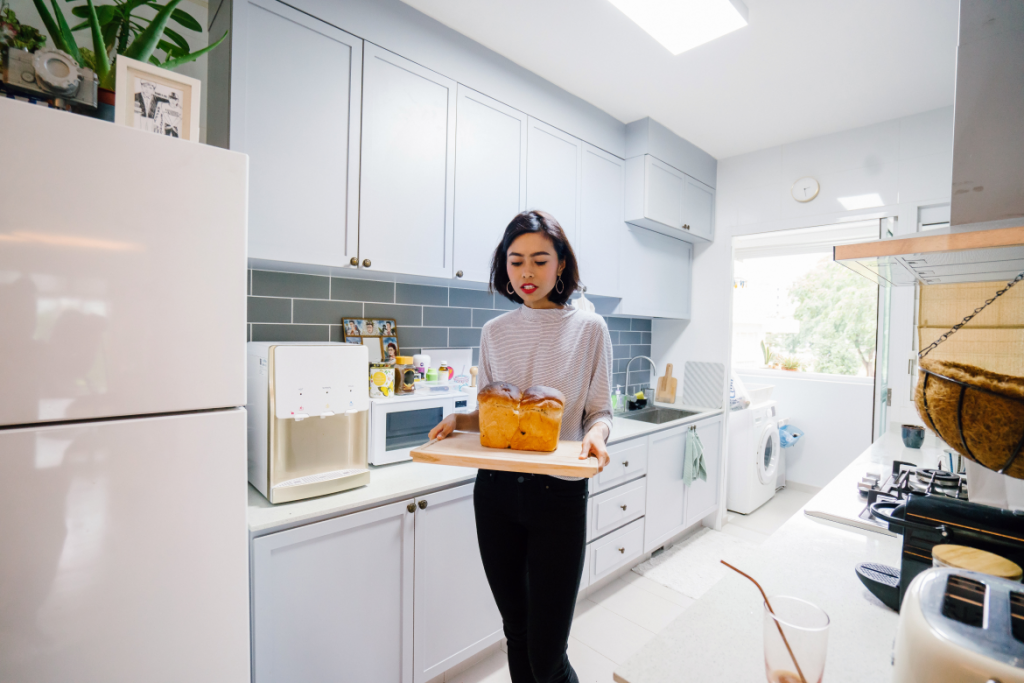 You can always start from your home by selling homemade cakes and pastries.
Inform your relatives, friends, neighbors and everyone else that the coolest home bakery in town has arrived!
It is recommended that you take out a separate room from your house, which would be dedicated entirely to baking.
Buy a set of baking equipment in a dedicated room.
Start by sending out pictures of your best-baked dishes, designs pamphlets and posters. Spread the word!
Hand out pastry/muffin samples to people. Positive word of mouth will get your ball rolling.
Do not comprise on quality. People won't mind paying extra for your product if it's perfect for them.
Look out for what's trending around you- e.g. Vegan Baked products or may be healthy baked products and try to create a niche for yourself
Build a positive network and fulfill the orders with extraordinary dedication. Try tossing in extra goodies along with current orders so the people know the variety of products you sell are of the same excellent quality.
You can always take help/enrol your family members or friends in your venture if you need extra hands!
 
Finally! Get set to bake!
After the long struggle of standing at your own feet as a professional baker, you can now proceed to open your bakery! Here are a few tips from us you can keep in mind:
Choose a location where there's a good crowd. It'll be great if you manage to get a place where there are food shops nearby because people will love to have desserts after they have their spicy snacks. Birthday cakes are evergreen anyway!
Design a beautiful interior and pleasant ambience. Dim yet chill lighting and try to provide a café-like experience. People love it these days!
Get all the required licenses to run a bakery, which includes FSSAI certification, GST License and Fire Security License.
Hire experienced staff. Take interviews, know their strong and weak points. Please do not make them work under you, work with them as a team instead.
It'll be great to have a wide range of products, so people do not go empty-handed without getting their requirements fulfilled.
Buy all the required equipment and set it up at your bakery.
Market your bakery by establishing your presence on social media. You can hire digital marketing professionals to boost your PR and sales.
The Teacher
Opening a bakery isn't the only thing you can do with your baking skillset.
Once you have an ample amount of experience, you can also teach the art of baking to young minds.
You can organize workshops, meetups, and mentor young students on how to proceed independently to build your career in baking.
Support Groups
Groups and communities are a great way to collaborate, learn from each other and get the right kind of support as and when needed. You can join facebook or whatsapp groups to connect with like-minded people who share the same passion, i.e. the art of baking. You can ask for tips on baking, new recipes, share your ideas, and even ask for career advice!
How are you going to take your baking career forward?