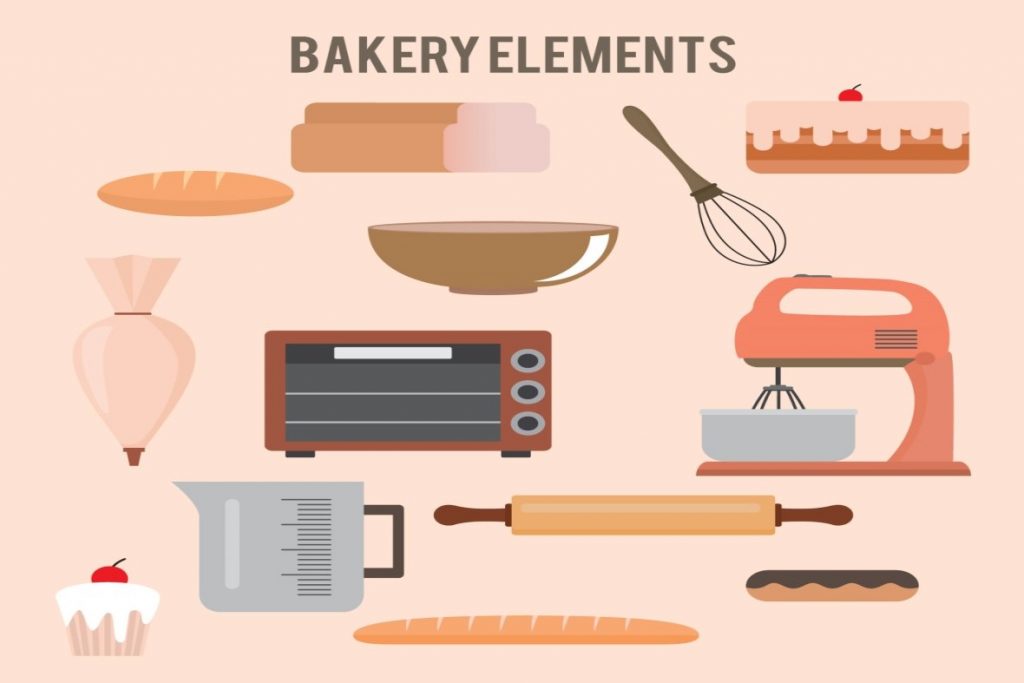 Essentials of Baking at Home
Baking Essentials are important. Ever wanted to bake at home but tired of measuring by guessing the quantity or baking the cake in the bowl? Let's guess… something or the other is messed up all the time! The cake would sink, or the brownie would rise, puffs don't have layers. Don't worry its natural! Baking is a set of chemical reactions taking place in a single dish, it is a balancing act between time, temperature and ingredients, and we tried to anticipate the quantities. Measuring cups and spoons are hence very important for baking. So are many other equipment, without which baking could turn up into a rocket science.
Which equipment is really essential
Baking essentials are really necessary not only for flawless dish but also for making the task easier.
If you go out there, there'll be a full store with such tools and equipment and choosing the necessary ones would seem a big task, so here is a list of the basic essentials which are required as a base of baking. There might be more to it, and there might be ones which you could skip depending on the nature of products you are baking.
These essentials include:
Cooling rack
Silicone sheets
Butter/ parchment paper
Silicone spatula
Cake tins
Piping bags
Measuring cups
Weighing Scale
Dough maker
whisker
These are the essentials of baking which not only make baking flawless but also effortless. As each one of them has its own importance like:
This is the rack where you should put the entire goods straight outta oven as cooling rack is something which helps to circulate air under the goods. It is an essential tool in baking because it prevents the condensation in the final product. Cooling rack is used to cool down all the breads and the sponge.
Another advantage of cooling rack is that it is used to put the glazed pastries like bull's eye, glazed cakes, doughnuts etc. to get set perfectly.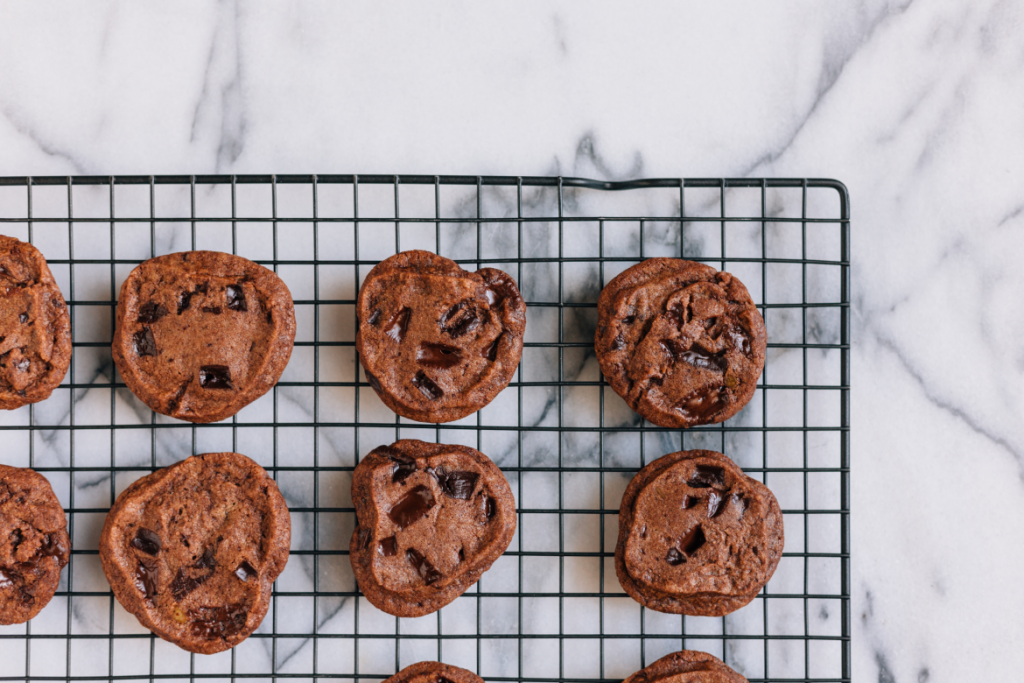 Usually people use metal baking trays for baking. Yes they might be useful in the case of bulk baking but when we bake at home, silicone sheets are a game changer! More convenient as these can be cleaned easily as compared to the metal trays and also as they are non- stick so, you don't need any greasing like the metal baking trays.
Silicone sheets are also useful to make dough on it as they are non-stick and also the chances of burning and browning gets reduced when we use them.
The most common use of parchment paper is for lining the cake tin but what is the reason behind it?
First of all it increases the life of your tray and the tin as the batter or dough doesn't stick to the bottom, also it allows easy transportation of the baked goods as you can literally lift the paper.
There are infinite uses of parchment paper in baking like, they can be used as piping bags if you don't have one, you can easily cut them in the desired shape, you could make logs of dough without actually touching it, etc.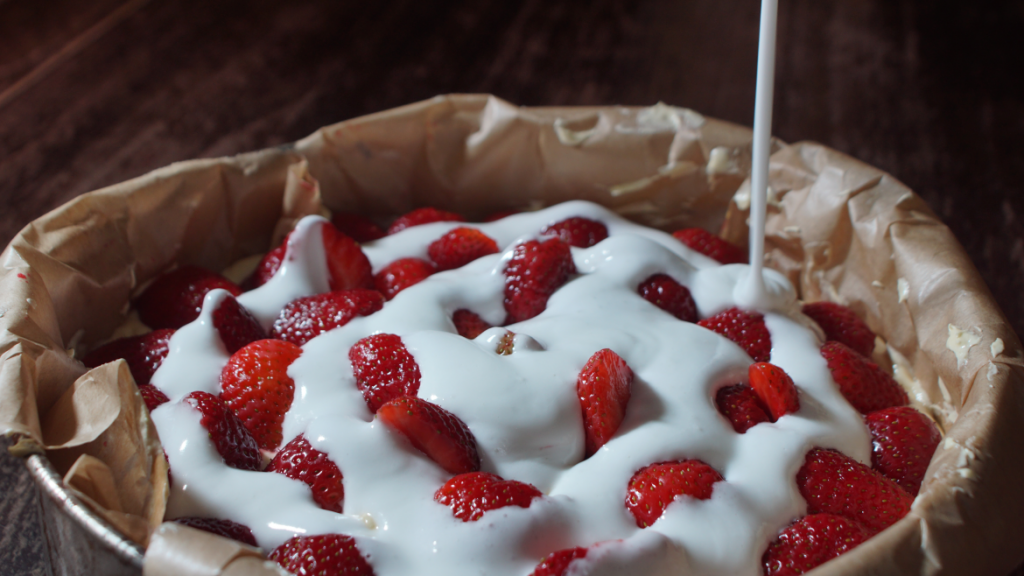 Rubber spatula is the most convenient tool used in baking as it allows scraping out the contents of bowl easily without scratching the surface of bowl and also, it is easy to mix the batter by cut and fold method, as it is more flexible as compared to others.
Also it can be used to mix or stir hot mixtures and batters as silicone is heat resistant as it has a high melting point, also it does not damage the non-stick utensils unlike our metal spatulas.
Of course cake tin is an essential part of baking otherwise how would you bake cake?
Without cake tin you won't be able to bake sponge and sometimes brownies as well. So, yes cake tin and other moulds like bread mould, savarine mould, flan ring etc. are essential for baking breads and other deserts in the desired shape.
These are real baking essentials because without a piping bag you won't be able to make the dessert presentable. As the first impression of any dish comes from its appearance and that is what piping bag does, it allows you to make your dessert more presentable. There are different nozzles available for different designs.
You choose a disposable or a reusable one as per your preference!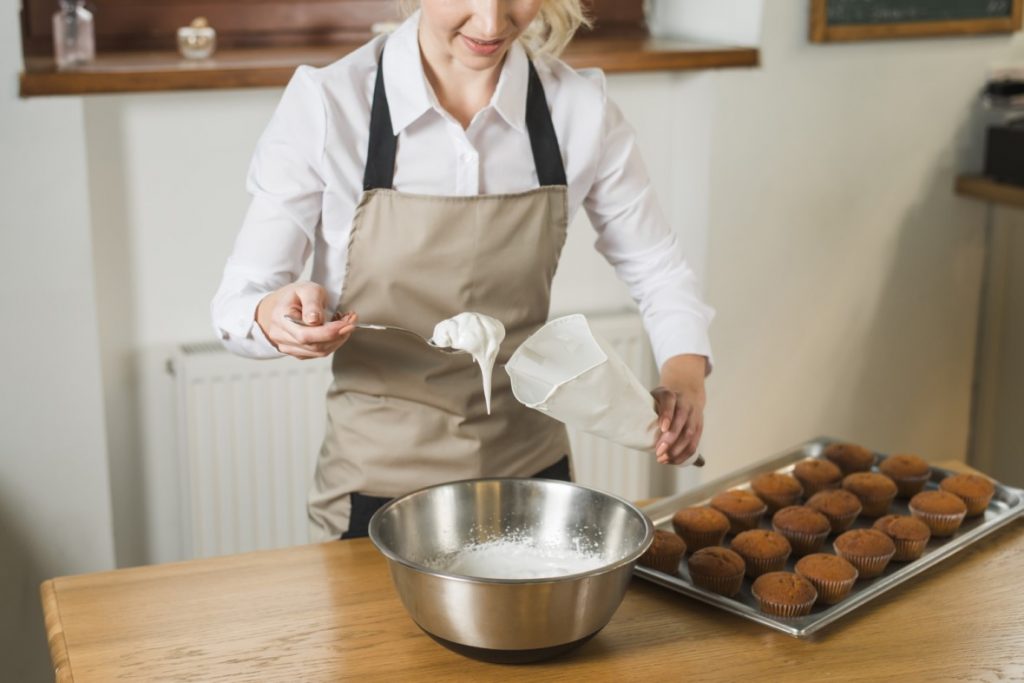 As the name suggests these are the tools used to measure the quantity of ingredients. These tools form the basics of any cooking why only baking, as messing with the correct proportion of ingredients can lead to a disaster leaving you with regret of committing a mistake. There essentials include:
Measuring cups
Measuring spoons
Measuring jug
It is a known fact that, for a perfect dessert one must follow the recipe. In baking the quality of taste, texture, appearance of your desert depends on the perfect proportion of ingredients you are required to put.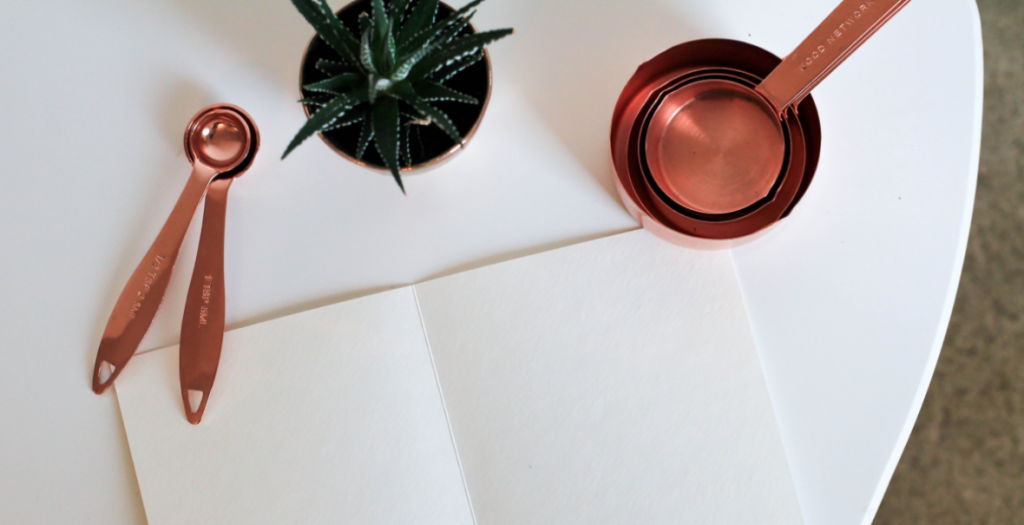 Measuring cups allow you to follow the recipe step by step. These cups are usually used to measure ingredients like flour, castor sugar, milk etc. Measuring jug can also be used at times, esp to measure liquids, like milk and water.
Along with measuring cups there are measuring spoons which are also quite important for baking. They are usually used to measure the ingredients which have to be used in small quantities like baking powder, baking soda, Vanilla essence etc.
Just like measuring cups, weighing scale is also an essential tool for baking.
This is useful to divide the dough in to the equal portion and also to check whether the quantity of dough is as per the requirement or not. For example if you are baking a bread and using a tin of 500gms then the dough must weigh 400gms approximately, to avoid the dough sticking to the lid after rising, for that you need to have a scale.
Also some recipes require weighing the ingredients, usually measuring cups serve the purpose but weighing scale is a real game changer!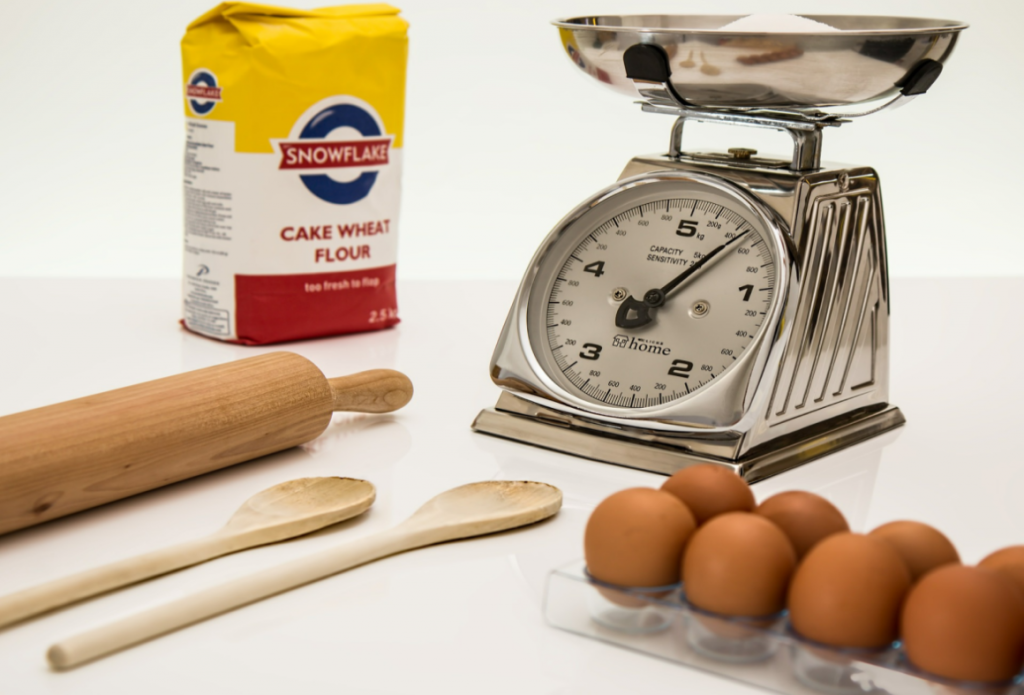 It works as a helping hand for you while baking as it decreases your physical work plus it also gives you the perfect consistency and the texture required for the dough.
Also, it comes with different hooks so that you can make any type of dough you want like:
Cookie dough
Dough for laminated pastries
Doughnut dough etc.
You just need to change the hook.
Here the whisker we are talking about is the mechanical whisker which is used to beat egg whites, whip cream and sometimes to make batter for sponge.
Whisker gives you the right peak of eggs and cream mix which is required for some recipe. If you have this machine then you do not need to put your energy to get the perfect consistency of cream and egg whites.
Also, creaming butter, incorporating air in the ingredients is a matter of a minute which would otherwise take ages by hand!
This machine not only cuts down your physical work but also helps you to get the perfect product. So this one is a real essential!
So, these are some basic essentials of baking you could choose from depending on the type of product you are making. Though there are many other fancy and need based equipment that you may notice around you but for a basic home baking setup, this is all you need apart from of course an OVEN to bake in !!